Types of Images on Facebook
There are two main types of images that you can upload to give details about yourself on Facebook, cover photo and Facebook profile picture. Both types have some advantages and disadvantages, but their purpose is to tell a story about that specific Facebook user or business.
Facebook Profile Picture
This is the photo that will show next to your account name on your profile page and wherever you do some activity from that account. This activity can be commenting, posting, sending messages, etc. Facebook profile picture helps your friends and those looking for you to recognize that that's your profile. Facebook Profile Image is placed within a circle, so it gets a circular shape when you upload it. This image is a public type of image.
Cover Photo
Cover Photo takes a larger section of your Facebook profile, and it's placed above your profile image. It has more value if it's related to a business profile because it's a great way to grow your brand awareness and to give your company an additional boost. It's in a rectangular shape. If it's a personal profile, this photo is a chance for an individual to reveal a few additional things about himself or herself.
Profile Pictures For Facebook Size
Facebook Profile picture and cover photo will show in different dimensions for different devices.
Facebook Profile picture:
Desktop and laptop display size – 170 by 170 pixels
Mobile smartphones display size – 128 by 128 pixels
Facebook Cover Photo:
Desktop and laptop display size – 820 pixels wide by 312 pixels tall
Mobile smartphones display size – 640 pixels wide by 360 pixels tall
Minimum size – 400 pixels wide by 150 tall
Why does Facebook crop profile pictures?
Facebook has certain standards for images that will be used on the profile. When the image you are uploading as your Facebook profile picture is bigger than the recommended size, Facebook will crop it. The same rule applies to your cover photo, if it's bigger than the recommended size, it will be cropped by Facebook. Tips on how to not crop facebook profile picture are in the next section.
How to upload Facebook profile picture without cropping?
If you want to avoid cropping your Facebook profile picture, check out the following methods.
Workaround Method 1: With the Facebook Classic Interface for Desktop
While there was an option to switch to Classic Facebook Interface, it was possible to just upload the image and press the Skip cropping button. Since Facebook doesn't allow you to switch to classic Facebook anymore and a new layout is rolled out for all users, part of the users are using a third-party extension called "Switch to Classic design on Facebook" for this. This Google extension gives them the opportunity to change back to Facebook Classic Interface.
On the other hand, we don't recommend you go use these kinds of extensions in order to avoid any safety problems.
Workaround Method 2: With Facebook Lite App on Mobile
There is another method that you can try to avoid cropping Facebook profile pictures. Install Facebook Lite Mobile App on your phone and follow these steps:
Start your Facebook Lite App.
Choose which photo you want to post as your Facebook "Profile Picture" and upload it on your Facebook timeline.
Choose "Only Me" option before you post it, as this is just a temporary post.
Click on the image to open completely and then click on the three dots that you can see at the right top of this image.
When you see the option "Make Profile Picture" click on it. After that, the image you uploaded will become your profile picture without being cropped.
This option is available only for Android users, as iPhone users don't have the Facebook Lite App available on the app store.
Workaround Method 3: With Facebook Mobile Browser through m.facebook.com link
This method is suitable for both Android and iPhone users. Follow this guide to not crop facebook profile images on mobile:
Choose to open the browser you use on your smartphone and go to m.facebook.com
Select the image you want to use as your "Profile Picture" for Facebook and post it on your profile
If you don't want anybody to see this as a post, you can change your privacy settings to "Only Me" before you post this image.
Open the image you uploaded and tap on the option "Make Profile Picture" that you will see below this image.
Now when you get asked if you want to switch back to the original profile picture after some time period, click on the option "Never" so that you clarify that you don't want to switch back.
When you complete these steps, you will be able to see that the complete image is presented without any cropping and it's set as your profile picture.
You can now delete the post where you uploaded this picture at the beginning of the process.
Is there a method to prevent Facebook from cropping my profile picture?
If you want to stop Facebook from cropping your profile picture, you need to adjust your image to be according to recommended sizes before you upload it. The best way to skip cropping your Facebook profile picture on a smartphone and desktop computer is to adjust images according to Facebook's official recommendations. Then you will not have to use workaround hacks.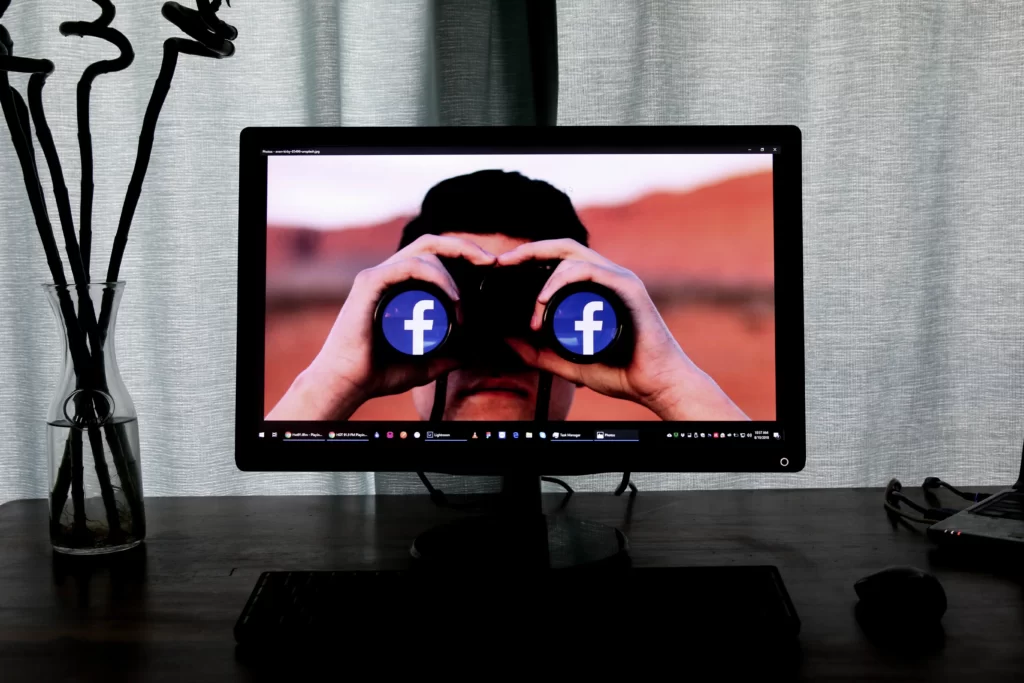 How to change Facebook profile picture without notifying anyone? The best guide for changing Facebook profile picture without posting
When you upload Facebook Profile Picture, your friends will get notified about this automatically. For some of us, this can be a bit annoying and we prefer to choose the option where we can update Facebook Profile Picture without sharing this with all our friends. If you are one of those Facebook users that prefer to change profile picture without notifying everyone, we have two methods to share with you.
Changing Profile Picture On Facebook From Your Mobile Phone Without Posting
You can complete changing Facebook profile picture without posting using these steps:
Launch your Facebook app.
Click on your profile image in the top left corner.
Tap on your profile picture and choose option "Select Profile Picture or Video".
Choose the image you want to be your new profile picture for Facebook.
Find the box in the bottom right corner next to the option "Share your update to News Feed".
Changing Profile Picture On Facebook on Computer Without Posting
If you are mostly using your Facebook on your computer or laptop, follow these steps to change your profile picture without notifying all of your Facebook friends:
Open your browser and log in to your Facebook account.
Click on your profile icon from Facebook Home Page.
Tap on your profile picture again.
Choose the "Update Profile Picture" option.
If you want to upload a new picture, click on the "Upload Photo" option, or choose some image that you already uploaded before.
Click the "Save" button.
Visit your profile page and tap on the three dots in the top right corner of your corner.
Choose option "Edit Audience"
Click on "Only Me".
With these methods, your friends will not get notified when you change your Facebook profile image, but they will be able to see your new profile image if they visit your Facebook profile.
How to change profile picture without losing likes?
Let's be honest, we all like it when we get some nice reactions and likes on profile pictures we post. The good thing is that Facebook doesn't remove your likes and reactions when you change your profile picture. You can always find your old Facebook profile pictures in your Facebook Profile Picture Album. If you want to change a profile picture without losing likes that it got before, you need to reuse some old profile picture stored on your Facebook profile.
How to remove frame on Facebook?
The easiest way to remove frame from Facebook profile picture:
Visit Facebook and click on your profile picture
Tap on the camera icon and click the option "Switch to previous picture now"
Tap on "Confirm".
Conclusion
Facebook profile is like a personal space where the freedom to adjust it the way you want is something every user likes.  You don't have to be familiar with HTML or some programming language in order to manage your Facebook Profile. But automatic actions and limitations in editing your profile can make you frustrated, we all have been there. That being said, we hope that these hacks and workaround methods will help you with adjusting your Facebook Profile presentation the way you want.