What happens when you factory reset your iPhone?
When you factory reset your iPhone, everything you've stored will be deleted instantly. This includes all your personal data, all your multimedia files, all your contacts, all settings in all apps, all your appointments, all your notes, and basically everything else on your phone. This is the scenario none of us want to see if you don't do it on purpose. This is precisely the reason why you should understand what happens when you factory reset your iPhone before you decide to do it. Of course, if you end up resetting your iPhone after all, you'll practically get a brand new phone no matter how long you've been using it before. That's why some people go for this option if they decide to sell their phone and want to delete all personal data before they do that.
Can data be recovered after a factory reset?
Yes, your data can be recovered after a factory reset, but only if you've backed it up first. If you don't do that, you won't have a backup file to use for recovering your data, and you won't be able to do anything about it.
How to backup iPhone data to iCloud?
This is one of the best ways to backup your iPhone before resetting it – some of the other options include using iTunes and various data recovery software solutions – so make sure you know all about it before doing anything suspicious. In fact, in case you're looking for a way to backup your data, reset your iPhone, and then restore everything – this is the best way to go, so here's what you need to do:
Keep your iCloud backup on at all times because this means that all your files are already uploaded to your iCloud account.

Factory reset your iPhone. 

Once your phone is done with the reset, choose the "Restore from an iCloud backup" option.

Use the most recent backup file on your iCloud account.

Let the process finish and keep your Wi-Fi connection open until that happens.
How to factory reset an iPhone with your iPhone
Doing this is quite simple and you have to go to Settings and choose General.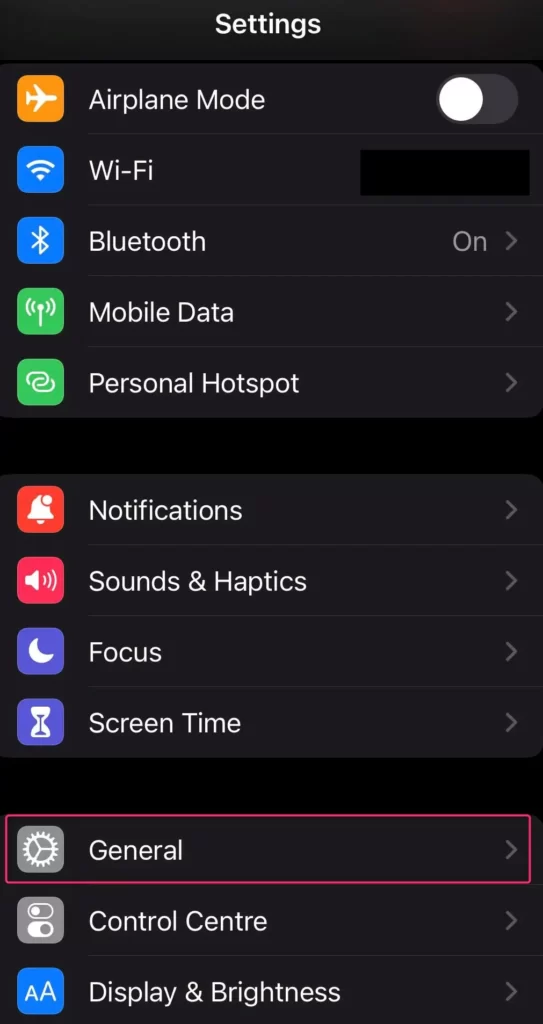 Now click on Transfer or Reset iPhone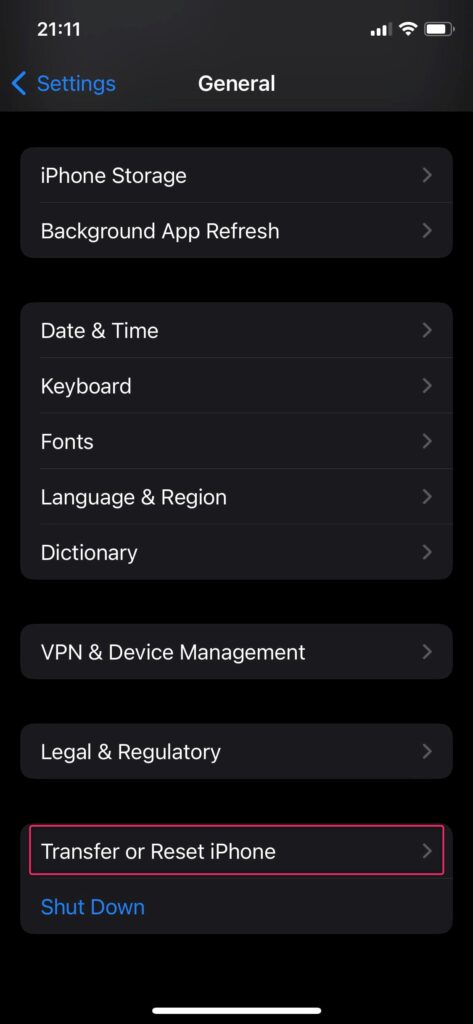 Choose Erase All Content and Settings. Once you do this step, you'll initiate the process, so let your iPhone work on it until it's all done.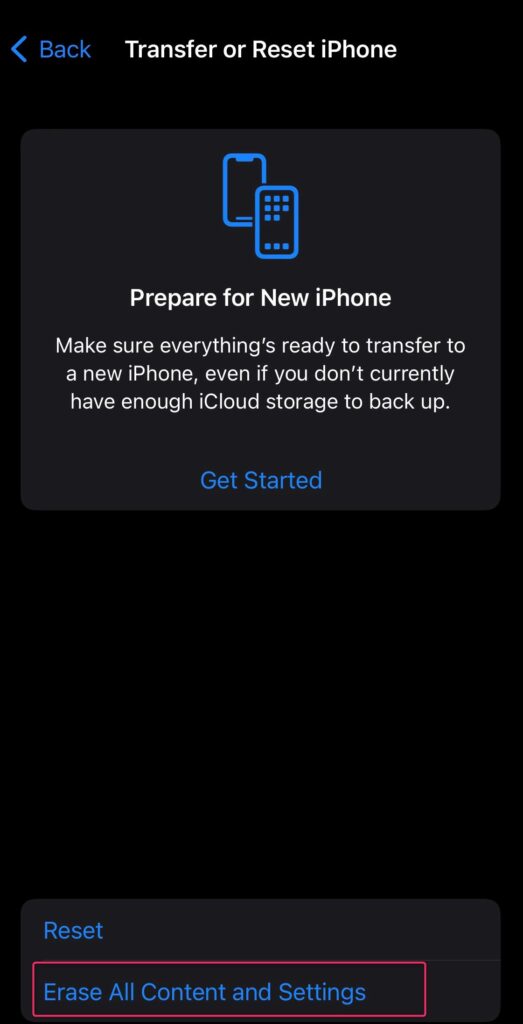 How to factory reset an iPhone with your Computer
If you want to use your computer to factory reset your iPhone, you have to plug in your USB cable first. Go to iTunes and click on the Restore button, and then just choose whether you want to backup your data or not.
How long does it take to factory reset an iPhone?
A factory reset usually takes a few minutes. It depends on the method you're using and the model of the phone you own.
Does resetting the iPhone damage it?
No, resetting the iPhone doesn't damage it. It alters the software of your phone in ways we've mentioned earlier, but the operating system stays the same, as well as the hardware. The reason why this happens is simple – resetting your phone changes the software of your phone and it has nothing to do with its hardware.
If I reset my iPhone, what happens to iCloud?
If you reset your iPhone, nothing will happen to iCloud because these two things operate autonomously. The data you've been backing up will still be there and you'll still be able to access your iCloud account without any problems. Since you might be using your iCloud account to actually backup your phone after you reset it, the fact that these two things have nothing in common from a hardware point of view is the best thing in the world for all iPhone users out there!
Reset all settings iPhone vs erase all content
If you reset all your settings, you're going to remove important data and settings for all apps and the operating system as a whole – anything from Wi-Fi passwords to Message settings will change.
If you erase all content from your phone, you'll simply remove anything that's stored on it and basically turn it into a brand new device.
Why is the iPhone asking for a passcode after factory reset?
Your iPhone is going to ask for a passcode after a factory reset in case your iCloud account is not connected to the phone. In case it is, everything will be done automatically. So if you want to complete everything quickly and effortlessly, this is the right thing to do.
Hard reset on iPhone vs soft reset on iPhone 
What does a soft reset do to your iPhone?
A soft reset is a process that resets your iPhone, but it doesn't delete all your data. In other words, you'll be able to boost its performance without jeopardizing your valuable info. A soft reset is something you need to do if a certain app stops working properly or when a system process becomes unresponsive. This process will reboot your iPhone and you can continue using it with all existing settings and data.
What happens when you hard reset your iPhone?
When you hard reset your iPhone, the process of having all your data removed and deleted starts. The ultimate outcome of a hard reset is having a brand new phone with no data.
When should you factory reset your iPhone?
Even though performing a factory reset has massive consequences on your iPhone's performance, there are a few situations when doing this is a good thing. 
Selling your phone – If you're planning to sell your phone, donate it, or give it to someone as a present, you might want to delete everything private and personal that might have been found on your iPhone. 

Boost performance – If you want to boost your iPhone's performance and make it quicker and more responsive than it is right now, performing a factory reset might do the trick. This will take your phone back in time and make it work as a new phone. 

Repeated issues and slow response time – If you're experiencing issues and difficulties that happen over and over again with your apps, your operating system, or some of your system processes – if they take too long to load, if they're not working properly, or they're not being as responsive as they should – this is a way to make it all better. 
So, if those are the situations you're struggling with, don't hesitate to perform a hard reset and get your iPhone to the state you need.
How many times can you factory reset your iPhone?
You can factory reset your iPhone as many times as you want, as there is no specific limitation to this. This can't harm your phone. But it's important to know that it deletes all of your iPhone data and settings. Setting up your settings and preferences can take some time. So if you won't want to waste time on this, do the factory reset only when you really need it.
What to expect after resetting your iPhone
When you hard (factory) reset your iPhone, you can expect that all of your data and settings will be removed from your iPhone. After the factory reset your iPhone will reboot and you will need to set all your settings and preferences.
FAQ
What does reset all settings do on iPhone?
The Reset all settings option removes and resets all the settings on your iPhone. This option will not remove any of your data like photos, files and documents. However, you will have to add again Wifi networks, passwords, email, and all preferred settings.
If you want to find this option, just go to Settings > General > Transfer or Reset iPhone and you will find the Erase All Content and Settings option. Your iphone will reboot after you use the Reset All Settings option.
If I reset my old iphone will I lose everything?
If you reset your old phone all of your data will be removed. It will look like a brand new phone and it will be reverted to its original state. But, in case you want to restore your data after you reset your phone, make sure to create a backup before you do it. This will allow you to recover and reuse your data.
Does hard reset delete everything on iPhone?
Hard Reset will delete everything you have on your iPhone, including all data and settings. It will be returned to its default state.
Conclusion
Our phones are important for us for everyday usage. Today phones serve for much more than just checking your missed, received, or cancelled phone calls. They keep important data and memories for us. Help us to organize private and business tasks. Hence it's crucial to properly understand terms when we are using settings that can have a huge impact on our phone and data. If you were wondering what happens when you reset your iPhone, I'm sure that this guide explained it all. If you still have some questions, please feel free to ask in the comments.