Contacts on iPhone
The Contacts app on iPhone enables you to save phone numbers and other information for the desired people. You can use saved contacts to call people, send them imessages, emails, text messages, etc. When you have enough memory on your iPhone, you can save as many contacts as you need.
The Contacts app on iPhone allows you to add a bunch of valuable information that belongs to one specific contact. Besides the phone number, you can add email, add URL, address, birthday, social profiles, etc. All this contact info can be quite valuable to us at a certain point, right?
Of course, like every app, the Contacts app can also experience some glitches from time to time. Nothing to worry about, we shared potential reasons for the iphone not saving contacts issue and a few solutions on how to fix it.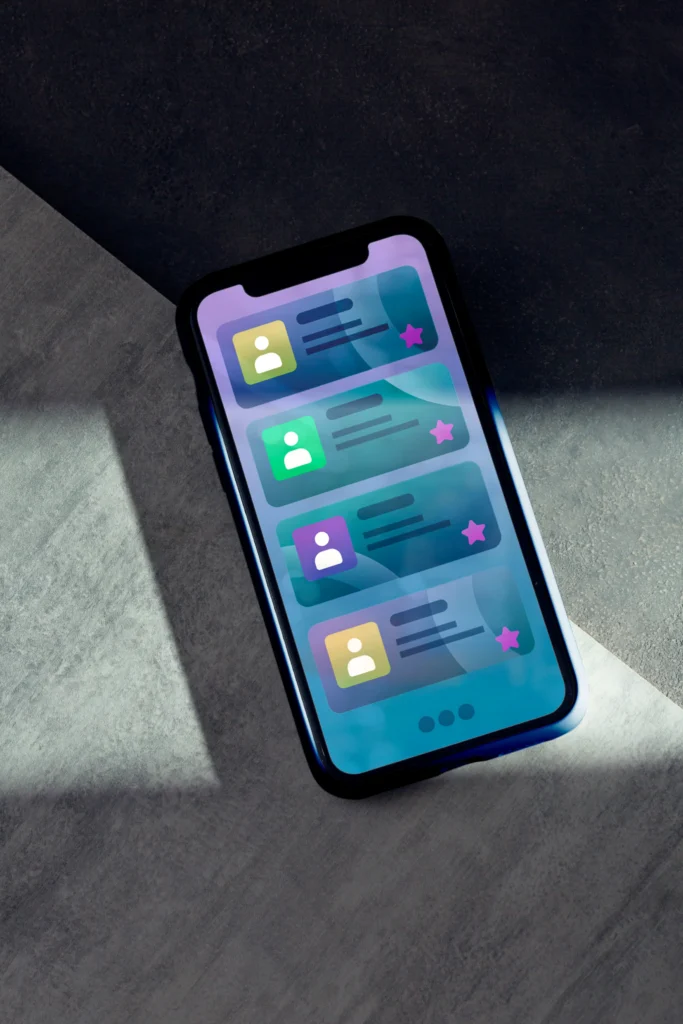 How To Add New Contacts on iPhone Contacts app?
The easiest way to add a contact is to go to the Contacts app > click on the + symbol in the top right corner and add info that belongs to that person.
Another way to add new contact is to your call log list > find the contact > press the info button next to it and then choose the create new contact button.
Reasons For iPhone not Saving Contacts Glitch
iPhones are quite reliable devices, but apps can have glitches from time to time and that's nothing strange. They often get solved automatically, without any actions from your side.
New iOS update -Most commonly iPhone not Saving contacts glitch happens after a new iOS update. With new updates, you may encounter some bugs and glitches. One of the bugs can be exactly this, iPhone not being able to save contacts.
Using third-party apps to save contact – Another scenario for the iPhone not saving contacts glitch can be if you are using third-party apps to save your contact. In this case, it can happen that your contact doesn't show up in the Contacts app.
iPhone jailbraking – if you used the process for iphone jailbraking, which is considered to be against iPhone terms and regulations, this can cause a bunch of different issues. One of the issues can be exactly this, the iphone not saving contacts glitch.
How To Fix iPhone Not Saving Contacts Issue
1. Reboot your iPhone
The fastest solution that we can offer you is to restart your iPhone, and that's why we are mentioning it first. In some cases, just restarting your iPhone will fix iPhone not saving contacts issue. There are different ways to reset your iPhone. You just need a soft reset in this case.
To soft reset your iPhone, you need to hold the volume button and the side button at the same time, until the slider for turning off your phone doesn't show up. When it shows up, drag the slider and your phone will turn off. Wait for a few seconds at least, and then again press the side button and the volume button at the same time to turn your iPhone on again.
2. Try to save the contact again from the Contacts app directly
If you tried to copy the number from other apps it can happen that your contact will not be saved. What you can do is try to save the number manually from the Contact app directly.
Go to the Contacts app and click on the plus button in the top right corner. Then add the number and other contact details manually and click on Done. See if after this the contact will be saved. If not, we shared some other solutions that you can try.
3. Update your iPhone to the latest version
iPhone not saving contacts issue can be fixed on its own once you update your iPhone to the latest version. See if there is a new update available for your iPhone device and update it.
Updating your iOS version is easy, just follow these steps. Go to settings and choose General > Software update. Your device will now see if there is any update available. If it is, you just need to click on Download and install option. In a situation when you already have the latest update, you will just see the iOS is up-to-date message. If you have an option for the new update, run the update and see if after that you will be able to save contacts on your iPhone.
4. Adjust iCloud Contact settings
Most iPhone devices will use iCloud to save a contact. If iCloud experiences some glitch, it can result in iPhone not saving contacts issue. To try this fix, you need to disable and enable iCloud contact. Follow these steps:
Open your settings and click on your name from the top
Tap iCloud option
Switch off the Contacts slider
Do a soft restart on your phone
Then go to settings, find iCloud, and toggle on the Contact option.
See if this fix will solve the issue.
5. Toggle off Short Name Option
Some iPhone users reported this as one of the potential solutions. To fix the iphone not saving contacts issue, try to disable the Short Name Option in the contacts app. To do this, you need to open the settings > Go to Contacts > Tap Short Name option > toggle off the Short Name option. After that try to save the contact again and see if this helped.
Conclusion
We all prefer to have reliable phones, right? However, sometimes these kinds of bugs and glitches can happen and you shouldn't take them too seriously. It's great that there are easy fixes and that iPhone and Apple team take care of their products and fix issues promptly. Most of the issues get fixed after the next update, but there are also some actions that you can take to speed up the process.