Why does my iPhone hotspot keep disconnecting?
First of all, it's possible that the hotspot isn't shared from the iPhone. In that case, you can't connect to it. Also, the iPhone hotspot can

be disabled

if mobile data doesn't work at all. For example, if you have exceeded your monthly mobile data plan, you can no longer use your personal data.

Of course, other difficulties related to your provider may also occur, in which case, you should contact their support team

.

The iPhone device

is programmed

so that if the hotspot has not

been used

for 90 seconds or more it disconnects. After that it no longer sends a signal, according to Apple. 

Also, activated low-data or low power mode may cause disconnection.

The common cause of many problems with the iPhone device is in the software. If the software version is older and hasn't

been updated

, there may be some issues with hotspot sharing.

Sometimes it's an imperfection of the technology and in that case, you need to reset the network.
iPhone hotspot that keeps disconnecting solutions
Check your mobile data
The first thing you can do if the device can't connect to the iPhone hotspot is to check in the settings
. See if mobile data
is turned
on and whether the hotspot
is enabled
. It's also possible that the connection to the iPhone hotspot is not possible due to the time that has passed.
So, if the shared internet is not used for 90 seconds or more, the device will most likely disconnect from the hotspot
.
Turn off and turn on hotspot again
This is the most simple solution you can try, but sometimes the simpler the better.
Consumed mobile data
If you've exceeded the mobile carrier plan, you need to contact your provider and ask for help
. Keep in mind that mobile data
is used
up all the time. 
Low data mode
This may affect iPhone hotspot sharing.
This is a situation when everything is set but the device still can't connect to it or
constantly
disconnects
. 
Low power mode
Although this option saves your battery it disables some other processes until you can connect your iPhone to the charger
. So turning off the low power mode might solve the disconnection problem. 
Rested network settings 
Access
Settings
, then click on
General
, scroll down, and then select
Reset Network Settings
.
Update iOS version
One of the possible causes of the disconnection is the iOS software itself.
Older versions of the software need to
be updated
for a reason, so if you haven't done so, it's possible that your hotspot isn't working because of that
.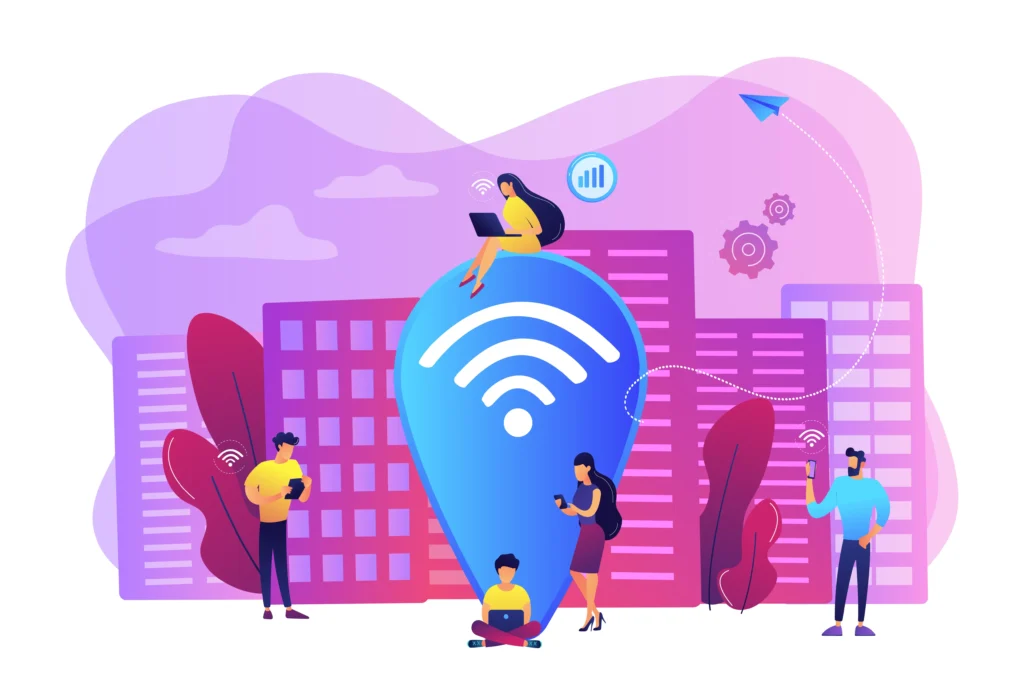 How to use iPhone as a hotspot?
If you're away from home and don't have access to personal or any other Wi-Fi, a hotspot is a great way to connect to the internet
.
iPhone personal hotspot expands the internet connection that comes from the device itself, i.e. the selected provider
.
To connect to the iPhone hotspot, it needs to
be shared
first. This option is very easy to turn on. Go into
Settings
and at the very beginning, you will see the
Personal Hotspot
option. Here you can enable other devices to connect to your mobile data. 
Different ways to can connect to the iPhone hotspot
Over Wifi – you need to turn on the Wi-Fi option on the device you want to connect to the iPhone hotspot. Make sure to find the correct name of the iPhone that is sharing the internet. There's a possibility that the hotspot

is locked

. In that case, the iPhone owner needs to share a password with you.



Over USB – you need to attach a USB to the iPhone device sharing hotspot. Don't forget that you need to enable personal hotspot sharing first.

The advantage of this method of internet sharing is that the iPhone, from which you share the internet, is

automatically

charged

.




Over Bluetooth – you need to enable Bluetooth connection on your device, while the iPhone hotspot

is shared

.

When you're connecting via Bluetooth, the iPhone name that shares the internet should appear

. Click on it and wait a bit and the code window should appear on both devices very soon. These codes should match and thus you're sure that you're connecting to the hotspot of the desired device. In some cases, depending on the device you're using, you may need to pair with the iPhone over Wi-Fi as well
If we compare these three different ways of using the iPhone hotspot, connecting via Wi-Fi is seems like most convenient option
.
Surfing the internet is the fastest and doesn't interfere with using the internet on the iPhone itself
. Using USB is a
slightly
slower option. And using a hotspot via Bluetooth can slow down internet and application use a lot.
Don't forget that using the iPhone hotspot consumes its mobile data. So, think
about your carrier plan and keep in mind that you will have to pay for that.
How to keep the iPhone hotspot always on?
For the iPhone hotspot to always be on, you need to enable that option in the
Settings
section. When the iPhone hotspot keeps disconnecting this can be one of the solutions to fix the issue. After entering
Settings
, turn on
Mobile Data
, and then turn on
Personal Hotspot
as well. What's great about Apple devices is that they offer many convenient features. So you can find the
Family Sharing
option under
Personal Hotspot
. Select the people you want to allow to connect to your iPhone hotspot.
Also, you can choose whether you want them to
automatically
connect to the hotspot or have to ask for your permission
.
If you choose an automatic connection, your family members or friends can always connect to your hotspot without having to ask for it
.
Conclusion
Life without the Internet is completely complicated nowadays, isn't it?
We've relaxed so much in the comfort zone where everything is a click away, that we get frustrated when we don't have access to the internet for any reason
.
Modern technology has made it possible to surf the internet and use applications even without a Wi-Fi router
. All you need is to connect to another device's hotspot. But sometimes it can happen that the iPhone hotspot keeps disconnecting. Which is
totally
normal because machines aren't perfect.
In such situations, it's useful to know how you can act, and those few interesting tips will serve you when you need them most
. If this is not the only issue you have with your iPhone, you could consider to
factory reset your iPhone
.